News
Ultimate Guide to Protecting Your iPhone with Stylish iPhone Cases
by Aakash Chanchal on Aug 09, 2023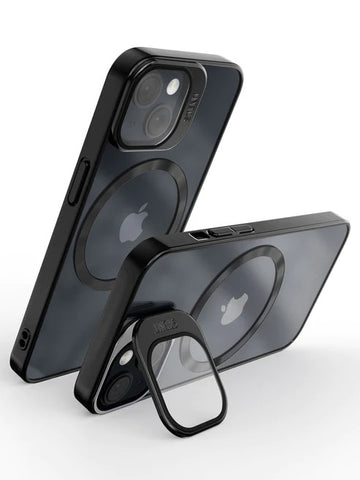 In this digital age, our iPhones have become an integral part of our lives, holding our cherished memories, essential information, and serving as our constant communication companion. Given its significance, protecting your iPhone is paramount. That's where high-quality iPhone cases come into play. At CAREFONE, we understand the value of safeguarding your precious device without compromising on style. In this comprehensive guide, we'll reveal the secrets to not only shield your iPhone but also elevate its aesthetic appeal with our stunning iPhone cases.
The Perfect Fusion of Style and Protection
When it comes to protecting your iPhone, there's no need to sacrifice style for security. Our premium iPhone cases offer the perfect fusion of sleek designs and robust protection. Crafted with precision and attention to detail, our cases are engineered to safeguard your device from everyday wear and tear, accidental drops, and scratches. Whether you're a trendsetter or a minimalist, our diverse collection ensures there's a case that resonates with your unique style.
The Science of Protection
Each CAREFONE iPhone case is a masterpiece of technology and design. Our cases feature cutting-edge materials that provide reliable shock absorption, dispersing impact energy away from your device. The raised edges around the screen and camera offer an added layer of defense, preventing direct contact with surfaces. Rest easy knowing that your iPhone is shielded by the latest advancements in protective case technology.
Slim Yet Sturdy: The Power of Thin
Gone are the days of bulky, unattractive phone cases. Our slimline iPhone cases are a testament to modern engineering, offering maximum protection in a sleek, minimalist form. These cases seamlessly wrap around your device, maintaining its slim profile while delivering top-tier defense. Slip your iPhone into your pocket or purse with ease, thanks to our slim yet sturdy design.
Express Yourself with Versatility
Your iPhone is an extension of your personality, and your case should reflect that. At CAREFONE, we believe in the power of self-expression. Our wide range of cases allows you to switch up your look effortlessly. From vibrant hues that make a statement to elegant patterns that exude sophistication, our collection ensures you'll find the perfect case for any occasion.
The Eco-Friendly Choice
Not only do our iPhone cases protect your device, but they also contribute to a greener planet. We are committed to sustainability, using recycled materials in our case production. By choosing CAREFONE, you're making a conscious choice to support environmentally responsible practices without compromising on quality or style.
Easy Installation, Convenient Access
We understand that convenience is key in today's fast-paced world. Our iPhone cases are designed for easy installation, allowing you to effortlessly snap them onto your device. Precise cutouts provide unobstructed access to all ports, buttons, and features, ensuring you can enjoy your iPhone to the fullest without removing the case.
Longevity Meets Aesthetics
Investing in a high-quality iPhone case from CAREFONE is an investment in the long-lasting of your device. Our cases are built to withstand the test of time, offering enduring protection and enduring style. With a variety of textures, finishes, materials, and designs to choose from, you can trust that your iPhone will remain safe and stylish for years to come.
       8. A Remarkable Milestone: 2+ Crore Cases Sold

Celebrating a significant milestone, CAREFONE has proudly sold over 2+ crore cases worldwide. This achievement is a testament to the trust and faith our customers place in us. We're not just selling cases; we're providing peace of mind and style to millions.